Jazz 1396
bichon
Female
Medium (20-50 lbs)
Status: Adopted
bichon
Female
Medium (20-50 lbs)
Status: Adopted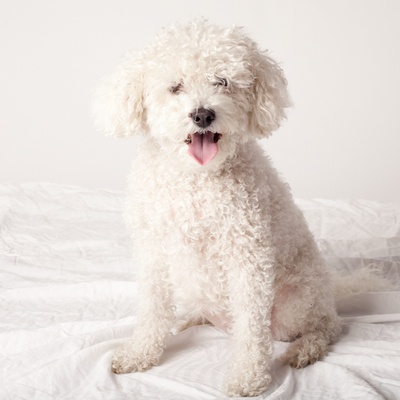 Jazz has had a rough time of it recently, it started when her quardian went into the hospital and didn't come out, then her best friend, a little terrier got adopted and they didn't take her…. but now she is with Muttville, YAY!!
Jazz is one of those dogs that just wants to love you. She is eager to please you and can be playful and joyous, too.
We think Jazz is about 10 years old and she wighs about 22 pounds. She loves to go for walks and has great manners, too.
She just needs a home that will give her all the love she deserves.
We're delighted to report that Jazz is currently in a loving and caring home. Thanks to all the wonderful friends of Muttville who helped to make this happen.