Imacutie 4939
Pomeranian mix
Female
Small (6-20 lbs)
Status: Adopted
Pomeranian mix
Female
Small (6-20 lbs)
Status: Adopted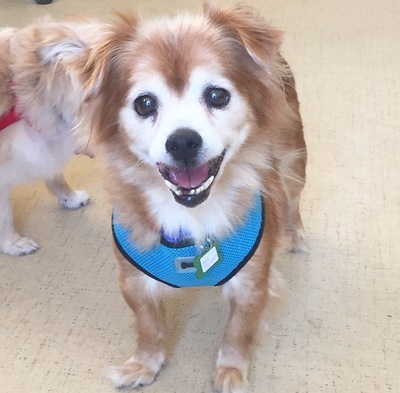 This little pup is so cute we just had to name her Imacutie!
The may have a silly name, but she is seriously a wonderful little girl. Imacutie loves meeting new people but is also happy to just hang out on her own. She is loving, loyal, curious, and independent. She also does great with other dogs! Come meet her today and see if this lovely senior would be a good match!
Imacutie is estimated to be 11 years old and weighs 16lbs.
We're delighted to report that Imacutie is currently in a loving and caring home. Thanks to all the wonderful friends of Muttville who helped to make this happen.