Hope 1373
Aussie
Female
Medium (20-50 lbs)
Status: Adopted
Aussie
Female
Medium (20-50 lbs)
Status: Adopted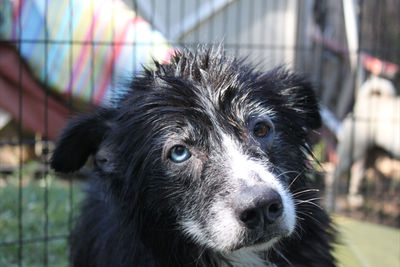 Hope is what we named her, this super sweet little girl had hope that someone would come to her rescue. she was badly neglected but showed no signs of giving up!
Hope is an aussie girl about 8 years old and 40 pounds.
She was either born without one half of a front leg or it was lost in an accident. This doesn't stop her! She is great at going up and down stairs and keeping up with her pack. She is gentle and calm. Hope gets along well with other dogs and has lovely manners. She looks at you with "hopeful" eyes and is just waiting to find someone to love!
We're delighted to report that Hope is currently in a loving and caring home. Thanks to all the wonderful friends of Muttville who helped to make this happen.