Homer 2
Shih-tzu
Male
Small (6-20 lbs)
Status: Adopted
Shih-tzu
Male
Small (6-20 lbs)
Status: Adopted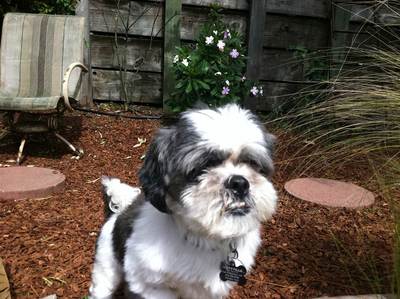 Homer's under-bite makes us smile! One look at him and he'll win your heart for good. He sure won ours!
This little Shih-tzu is only 5 years old, but he doesn't act that old. This little man is an absolute cuddle bug, always looking for a lap to sit in or a person to follow around. He would love to find somewhere to call his forever home.
Homer is bound to make you laugh with his goofy smile and persistence.
We're delighted to report that Homer is currently in a loving and caring home. Thanks to all the wonderful friends of Muttville who helped to make this happen.