Hattie
Border Collie mix
Female
Medium (20-50 lbs)
Status: Adopted
Border Collie mix
Female
Medium (20-50 lbs)
Status: Adopted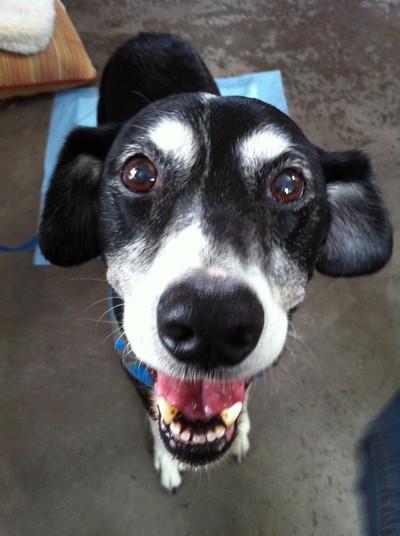 Do you want an active, fun loving girl? Hattie is the one, this high energy girl can go for a long hike with you, she is active and sweet, very waggy tail, too.
We think she is a border collie mix and about 6-7 years young. Hattie is a victim of foreclosure, she once lived with a family in the central valley and now she is ready for a forever home. She weighs about 40 pounds.
We're delighted to report that Hattie is currently in a loving and caring home. Thanks to all the wonderful friends of Muttville who helped to make this happen.