Harriet
Shepherd mix
Female
Large (50-90 lbs)
Status: Adopted
Shepherd mix
Female
Large (50-90 lbs)
Status: Adopted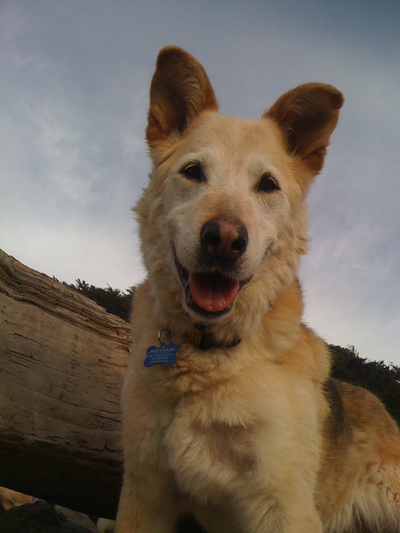 Harriet has a big grin, she is happy to be safe and out of the shelter!!
This loving big shepherd mix girl is quite a head turner.
She is very affectionate and active for her age of approximately 1o years.
We think that she was loved for part of her life as she has a trusting gentle demeanor.
she gets along with other dogs and she actually seemed OK with a cat, but I would want to have a slow intro to cats in the home.
She like children, too!
If you want a dog that you can do a short hike or just a trip around the neighborhood, this is your girl!
We're delighted to report that Harriet is currently in a loving and caring home. Thanks to all the wonderful friends of Muttville who helped to make this happen.