Hailey
Aussie mix
Female
Medium (20-50 lbs)
Status: Adopted
Aussie mix
Female
Medium (20-50 lbs)
Status: Adopted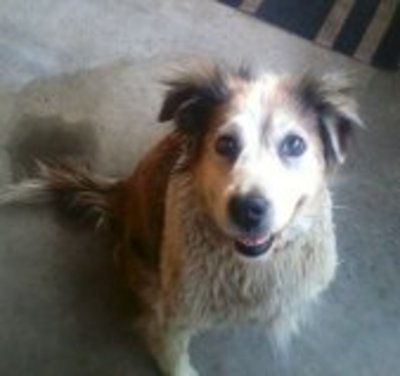 This beautiful 12 year old aussie girl was another victim of foreclosure. Hailey is a trooper though and is happy and ready to find a new home to call her own. Hailey is about 12 years young, she can still play fetch and loves her walks! She may sleep a bit more these days but wouldn't we all enjoy a bit more sleep? She ignores cats and gets along great with all dogs.
In fact, she has lived around dogs and cats her whole life!
She is gentle girl, she is house trained and and loves car rides, too…
We are actively looking for a foster home for her and of course, we want to find herder forever homes where she can spend her golden years….
We're delighted to report that Hailey is currently in a loving and caring home. Thanks to all the wonderful friends of Muttville who helped to make this happen.