Glenda 1391
Aussie Shepard Mix
Female
Medium (20-50 lbs)
Status: In memoriam
Aussie Shepard Mix
Female
Medium (20-50 lbs)
Status: In memoriam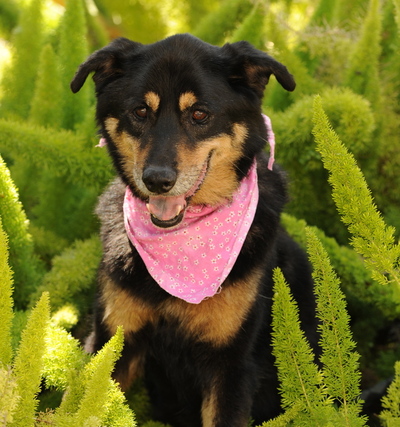 Lovely Glenda was abandoned at an animal shelter, she watched as all the younger dogs got adopted, day after day. You see, Glenda is about 10 years old and no one wanted her. But Muttville did and we love her.
You will too, if you meet her. This gentle 35 pound aussie shep mix is gorgeous and so sweet!
She likes everyone she meets and would do well as a second dog or as a family dog, too.
We just want to see her get all the love she deserves!Glenda will be a permanent Muttville dog due to some unforseen health issues, she will be loved throughout her lifetime here with us!
Sadly, Glenda has passed away. But thanks to wonderful friends, she spent her final days in a loving home.