Franky 4322
Terrier Mix
Male
Small (6-20 lbs)
Status: Adopted
Terrier Mix
Male
Small (6-20 lbs)
Status: Adopted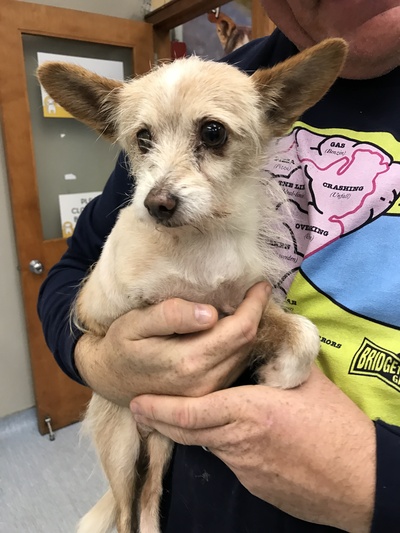 Franky is an adorable little terrier with a big story to tell. This sweet boy was found as a stray with a badly injured front leg that needed to be amputated. Thankfully, he's been recovering very well and can't wait to finally find a forever home. Franky is mellow, quiet, and laid back. He enjoys taking in his surroundings from a nice cozy bed and enjoys new meeting new people. He does great with dogs of all sizes! Franky is a lovely boy and will make a great companion!
Franky is about 7 years young and weighs 8 pounds.
We're delighted to report that Franky is currently in a loving and caring home. Thanks to all the wonderful friends of Muttville who helped to make this happen.