Frankie 1435
Dachshund mix
Male
Small (6-20 lbs)
Status: Adopted
Dachshund mix
Male
Small (6-20 lbs)
Status: Adopted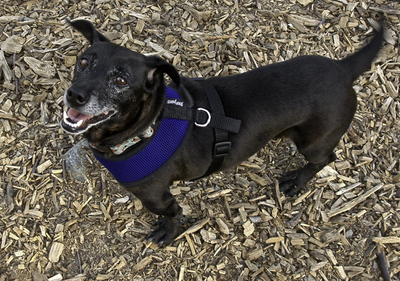 Frankie the frankfurter: This little guy is a very big hit everywhere he goes ~ Frankie is a lover not a fighter; this 8-10 yr old doxie loves everyone, he is kind, gentle and good with cats and dogs alike!
Saved on the day he was to be euthanized, our transporter just couldn't leave him behind.
he is an active boy and acts much younger than his years!! His vet says he is really healthy, too.
This dude is special, trust me!! If you would like to meet him, let us know.
We're delighted to report that Frankie is currently in a loving and caring home. Thanks to all the wonderful friends of Muttville who helped to make this happen.