Fitzy 4984
Terrier Mix
Female
Small (6-20 lbs)
Status: Adopted
Terrier Mix
Female
Small (6-20 lbs)
Status: Adopted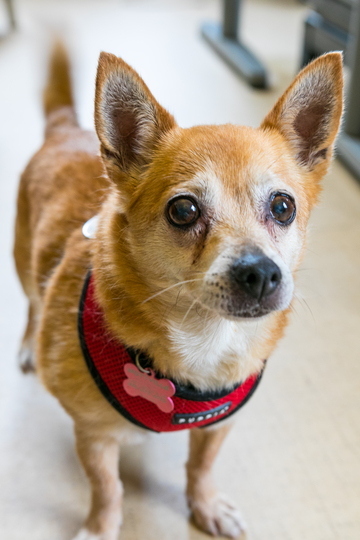 Meet Fitzy! This adorable senior gal comes to us from San Jose, where she was found as a stray. She wants nothing more than a loving place to call home!
Fitzy is a spry senior and loves going for walks and exploring. She's a sweet and gentle girl who always seems to be in a good mood. She is still getting used to her new surroundings but has already shown herself to be smart, loyal, and very loving. Overall, Fitzy is a lovely pup with a sweet temperament and great personality. She is sure to make a wonderful companion!
Fitzy is 12 years young and weighs 8 pounds.
Look for Fitzy in this cute video!
We're delighted to report that Fitzy is currently in a loving and caring home. Thanks to all the wonderful friends of Muttville who helped to make this happen.