Firefly 1411
Schnauzer/Poodle Mix
Male
Small (6-20 lbs)
Status: Adopted
Schnauzer/Poodle Mix
Male
Small (6-20 lbs)
Status: Adopted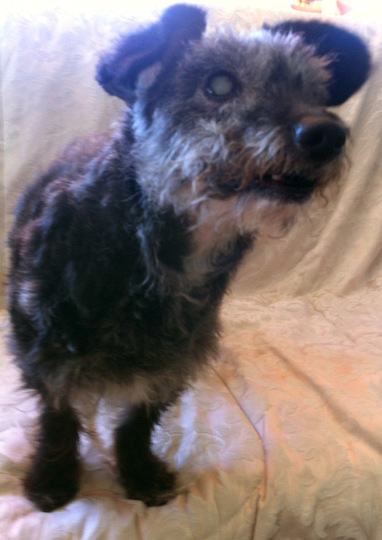 Hi there, my name is Firefly! And just like all fireflies, I have a magical, gentle light that makes the world just a little more special and beautiful. And now I'm looking for someone whose life I can light up.
I came to the San Francisco SPCA at 15-years old and missing most of my eye sight and in dire need of some love, attention and TLC. Happily, I've landed in the loving hands of the folks of Muttville so now I just have one more stop to make on my journey – the one that will be my forever home.
I'd be a wonderful match for someone looking for a calm and loving companion, who loves to be curled up by your side and will appreciate every bit of kindness and affection that I'm given.
I'm a very special guy with a wonderful, gentle spirit. Will you be my forever loving companion?
We're delighted to report that Firefly is currently in a loving and caring home. Thanks to all the wonderful friends of Muttville who helped to make this happen.