Fiona 1409
Chihuahua Mix
Female
Toy (under 6 lbs)
Status: Adopted
Chihuahua Mix
Female
Toy (under 6 lbs)
Status: Adopted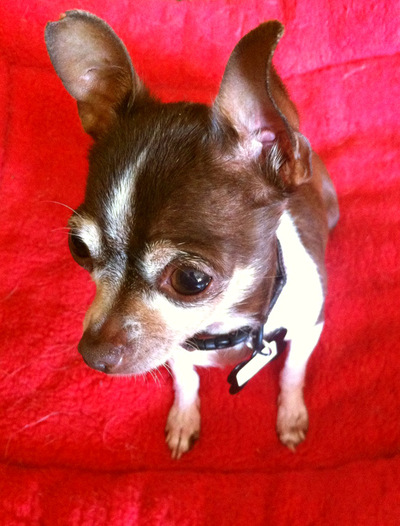 Fiona is a 12 year old toy Chihuahua who fits perfectly in your palms. Once she's there, you'll never want to let her go.
She's a sweetheart! Come meet her today!
We're delighted to report that Fiona is currently in a loving and caring home. Thanks to all the wonderful friends of Muttville who helped to make this happen.