Derby

Male
Small (6-20 lbs)
Status: Adopted

Male
Small (6-20 lbs)
Status: Adopted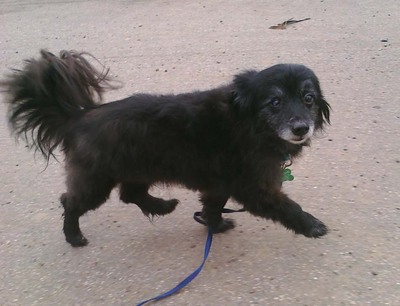 Meet Derby!
He loves to cuddle.
He is no stranger to sleeping in the bed with his people and other dogs in the house. That means he's good at it!
He is great with little children..my nieces 4 & 7. Very calm.
He was hesitant to poop in our yard but finally did today. Such a breakthrough.
He is walking fine in his adopt me vest now…and walks well on leash.
He wants to stop and say hello to all people. Definitely a people dog.
He is ok in a crate for short periods and hasn't freaked out at being left.
He is EXTREMELY CUTE!
Has no basic commands……but we can certainly fix that!
We're delighted to report that Derby is currently in a loving and caring home. Thanks to all the wonderful friends of Muttville who helped to make this happen.