Dakota 1436
Shepherd mix
Female
Large (50-90 lbs)
Status: Adopted
Shepherd mix
Female
Large (50-90 lbs)
Status: Adopted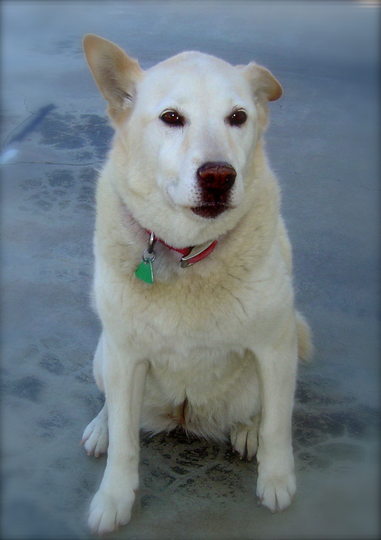 Everything was great for 11 years until a month ago when Dakota's owners decided they didn't want her anymore and dropped her off at their friend's house, never to be heard from again.
She is a great dog and loves to play with other dogs and her toys. She likes ice in her water and loves to be brushed every week to keep her coat beautiful. She loves to sleep on anything soft as her hips are starting to bother her sometimes.
Her foster mom in LA said that, "Dakota is by far the best and sweetest dog I have ever known. She obeys verbal orders well. Give her lots of love and she will give it back ten fold!"
She deserves to have an amazing new life where she is loved and where she can be happy spending her golden years.
We're delighted to report that Dakota is currently in a loving and caring home. Thanks to all the wonderful friends of Muttville who helped to make this happen.