Cubby Bear 2
Pomeranian
Male
Small (6-20 lbs)
Status: Adopted
Pomeranian
Male
Small (6-20 lbs)
Status: Adopted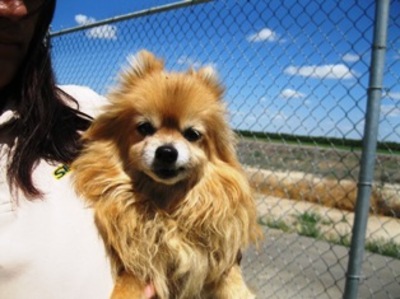 Little Cubby Bear was all alone in a rural shelter where no one wanted to adopt this darling 10 year old pom.
Cubby is super sweet and gentle and loves nothing more than a lap to lay in.
He will be arriving tonight and we will update his bio then.
Check out his video
We're delighted to report that Cubby Bear is currently in a loving and caring home. Thanks to all the wonderful friends of Muttville who helped to make this happen.