Chin and Chow
Chows
Female/female
Medium (20-50 lbs)
Status: Adopted
Chows
Female/female
Medium (20-50 lbs)
Status: Adopted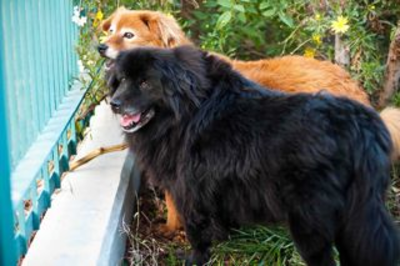 Meet sweet, gentle and loving Chin and Chow. their guardian went into an assisted living home and the other family members did not want to take care of these 2 sweethearts.
Chin and Chow are small for chow chows at only 35 pounds! Houstrained, Adorable, well socialized These girls love people and are fine with other dogs, too!
They are so bonded that they try to squeeze both of their butts in one bed, it's so cute. They love each other and I would hate to see them separated,
if you can help these to seniors please contact us asap!!!
All they need is one big bed and a loving family to call their own!!
We're delighted to report that Chin and Chow are currently in a loving and caring home. Thanks to all the wonderful friends of Muttville who helped to make this happen.