Chester 5011
Bichon Frise Mix
Male
Small (6-20 lbs)
Status: Adopted
Bichon Frise Mix
Male
Small (6-20 lbs)
Status: Adopted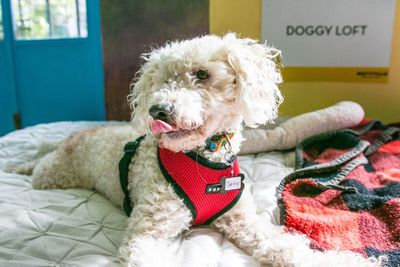 Charming Chester is a friendly pup that is ready to be your new best friend!
Chester comes from Oakland and is ready for the Muttville matchmaking to begin! This darling boy loves meeting new people and isn't shy about waddling on over to ask for some love. He is a mellow, laid-back boy who is great at making friends with all the Muttville pups. Chester is looking for someone who loves to cuddle and gives good scratches, could that be you?
We think Chester is around 11 years young, and weighs just under 15 pounds.
We're delighted to report that Chester is currently in a loving and caring home. Thanks to all the wonderful friends of Muttville who helped to make this happen.