Chespita 2
Chihuahua
Female
Toy (under 6 lbs)
Status: Adopted
Chihuahua
Female
Toy (under 6 lbs)
Status: Adopted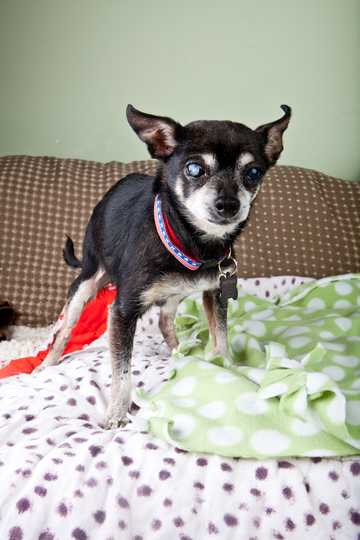 Sweet little Chespita was slated for euthanasia at SFACC, but Muttville couldn't let that happen! This little Chihuahua is 8-10 years old and weighs about 4-5 lbs.
Chespita is the whole package! She is a good walking buddy, and she also likes to snuggle up on the couch for some TV time! She is house trained and friendly with other dogs and people.
Chespita doesn't know how she ended up in the shelter. She's a good dog and will make someone very happy. Are you the lucky person who gets to take care of her?
We're delighted to report that Chespita is currently in a loving and caring home. Thanks to all the wonderful friends of Muttville who helped to make this happen.