Cheech 4969
Italian Greyhound/Terrier Mix
Male
Medium (20-50 lbs)
Status: Adopted
Italian Greyhound/Terrier Mix
Male
Medium (20-50 lbs)
Status: Adopted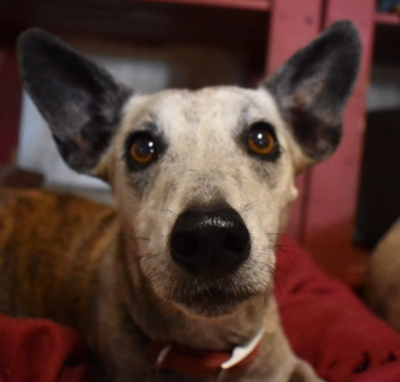 Cheech came all the way from The Big Island of Hawaii to find an amazing forever home, and he brings the Aloha spirit wherever he goes!
We've never seen a dog like Cheech. This unique Italian Greyhound/Terrier mix will steal your heart when he looks at you with with his handsome brown eyes.
Cheech comes to Muttville from Hilo, where he found himself at a sanctuary after his loving owner passed away. He is adjusting amazingly well given the big adventure he's been on to find his forever home!
This little gentleman loves being around other dogs and people. He gets very excited when it's time for a walk, but he also loves to find a comfortable spot to mellow out and catch a good nap. He is such a charming, loving, and gentle boy with a personality that shines.
Cheech has traveled across the Pacific Ocean to find his new best friend! Could that be you?
We think Cheech is approximately 9 years young and weighs around 22 pounds.
We're delighted to report that Cheech is currently in a loving and caring home. Thanks to all the wonderful friends of Muttville who helped to make this happen.