Chata 1430
cocker spaniel
Female
Medium (20-50 lbs)
Status: Adopted
cocker spaniel
Female
Medium (20-50 lbs)
Status: Adopted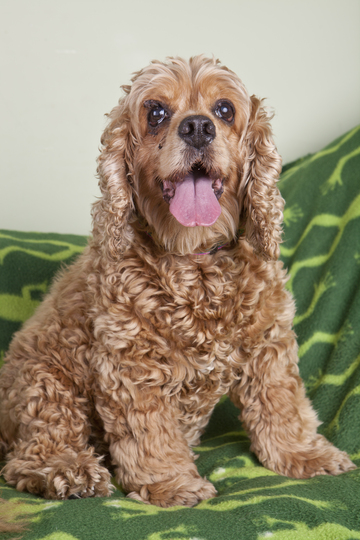 Chata, our newest love bug!!
Chata flew up on a little plane from Los Angeles, where she was abandoned at a high kill shelter.
Chata has a tail that never stops wagging, this girl loves life. She is a chunky little cocker weighing about 35 pounds. We think she is 10 years old, she has a lot of love and life left in her, too.
She gets along great with everyone, kids, cats, dogs. You would be lucky to have such a doll baby come to live with you!
She is housetrained, too.
We're delighted to report that Chata is currently in a loving and caring home. Thanks to all the wonderful friends of Muttville who helped to make this happen.