Charlie 5
Spaniel/Aussie Shepherd mix
Male
Small (6-20 lbs)
Status: Adopted
Spaniel/Aussie Shepherd mix
Male
Small (6-20 lbs)
Status: Adopted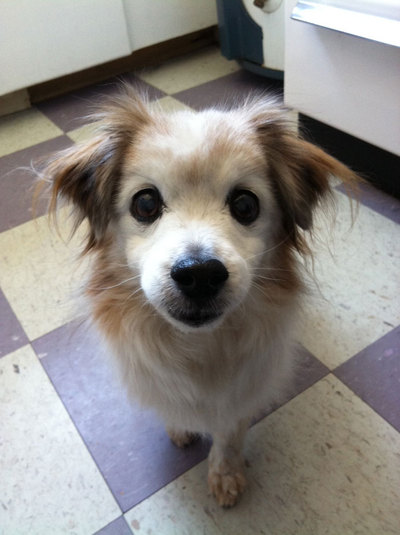 Sweet little Charlie came to us when his owner became terminally unable to
care for him. He's a roughly 12-year-old, 11-pound spaniel/aussie shep
mix(???), very handsome and in good health. Now he just needs a loving
family or individual with whom he can share his gentle heart and calm
nature. He's happy to go on a good walk, get a few treats here and there and
find a comfy spot to hang around with his human companion. In return you'll
get his sweet face, lots of kisses and unconditional love.
We're delighted to report that Charlie is currently in a loving and caring home!