Cara Mia
Pomeranian
Female
Small (6-20 lbs)
Status: Adopted
Pomeranian
Female
Small (6-20 lbs)
Status: Adopted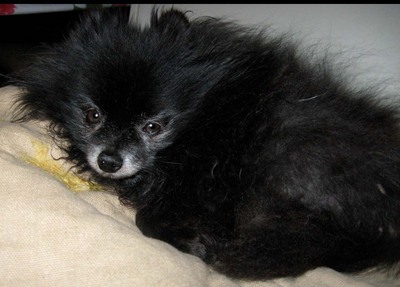 Super sweet little China girl is ready for love! This 6 pound, 8-10 year old Pom is agile and playful; you'd think she's half her age. China is great with other dogs and very gentle. Wouldn't you love to have her cuddling by your side on a chilly winter evening?
This lucky little girl went home with the best dog family I know, she will be a princess in her new life!
We're delighted to report that Cara Mia is currently in a loving and caring home. Thanks to all the wonderful friends of Muttville who helped to make this happen.