Candace
Miniature Dachshund
Female
Small (6-20 lbs)
Status: Adopted
Miniature Dachshund
Female
Small (6-20 lbs)
Status: Adopted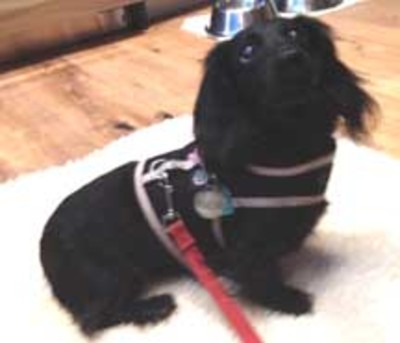 Candace is an energetic 12-year-old purebred female miniature Dachshund. She is spayed and weighs 11 lbs.
Candace's "dad" died recently, leaving her in search of a new home. He got her as a puppy, and she was his constant companion throughout the 12 years she was with him. He was wheelchair-bound and loved having her in his lap, which is where she spent much of her time. Given this history, Candace would be most comfortable living with someone who is able to spend the day with her, as she is not accustomed to being alone.
This very sweet little dog loves playing ball and going for long walks. When it's time to go home, she runs happily up the stairs and settles quietly in her crate. She enjoys going for car rides, is good with cats and mellow dogs, but needs a quiet home without children. She's housetrained and up to date on shots.
We're delighted to report that Candace is currently in a loving and caring home. Thanks to all the wonderful friends of Muttville who helped to make this happen.