Bridget
Silky Terrier mix
Female
Small (6-20 lbs)
Status: Adopted
Silky Terrier mix
Female
Small (6-20 lbs)
Status: Adopted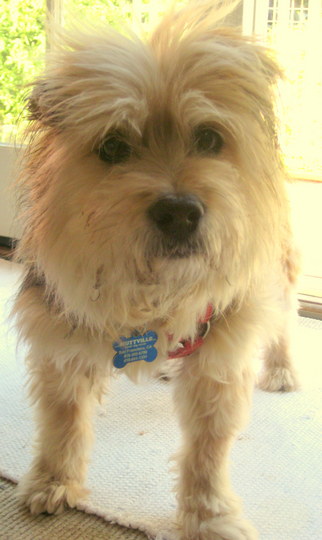 Bridget, a 8 year old 15 pound scruffmuffin, was a matted flea infested mess, but her inner beauty showed through. She's so happy to be cleaned up, feeling good, and ready to find her forever home. This girl loves to cuddle up for a nighttime movie or warm your feet in bed at night!
Bridget loves the beach and is learning how to be happy, it is so wonderful to see. She would prefer to be the only dog,Though she is fine at the dog park and lives here with many other dogs, she can get a bit grouchy around them. She is housetrained and walks well on leash. Her coat is very soft and silky now that it is growing back!
Bridget loves kids and all people.
Bridget has some separation issues and will need someone that is willing to be patient, has a flexible schedule.
We will have a dog tainer work with the new adopter or foster family that will give this girl a much needed chance.
So, if you are looking for someone who will love you unconditionally and that you can watch blossom, Bridget is your girl!
We're delighted to report that Bridget is currently in a loving and caring home. Thanks to all the wonderful friends of Muttville who helped to make this happen.