Ballad 1387
Cocker Spaniel
Female
Small (6-20 lbs)
Status: In memoriam
Cocker Spaniel
Female
Small (6-20 lbs)
Status: In memoriam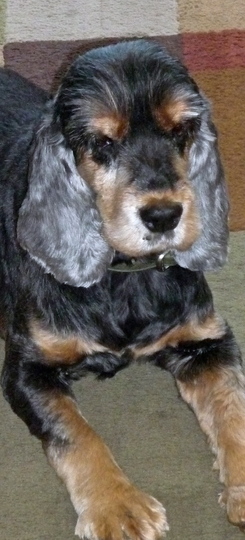 She looks like a painting, what a gorgeous girl, inside and out. This lovely dog was left after her mom died and the family didn't want her…. Ballad is a 10 yr old tri colored cocker, she is sweet as can be. Her little nubby tail never stops wagging! She gets along fine with dogs and children, too.
Ballad was indoor almost 24/7, so this gentle lady is just learning about the big outdoors. Will you be her teacher??
Sadly, Ballad has passed away. But thanks to wonderful friends, she spent her final days in a loving home.