Aurora 3807
Husky mix
Female
Large (50-90 lbs)
Status: In memoriam
Husky mix
Female
Large (50-90 lbs)
Status: In memoriam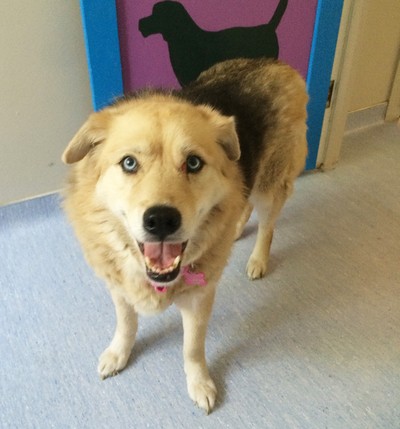 Better hurry on down to meet Aurora, because this girl is going to get adopted in a second! With her beautiful eyes, gorgeous coat and amazing personality, we have no idea how she hasn't found her forever home yet. Aurora is the definition of a gentle giant. She's always super friendly with people and with every dog she meets, big or small. Aurora has some great cuddling skills, but also likes to take her daily walks around the block with her favorite person. Aurora is simply pure perfection!
We think Aurora is between 8-10 years young, weighing about 75 lbs.
Sadly, Aurora has passed away. But thanks to wonderful friends, she spent her final days in a loving home.