Apricot 4642
Poodle
Female
Small (6-20 lbs)
Status: In Muttville's hospice program
Poodle
Female
Small (6-20 lbs)
Status: In Muttville's hospice program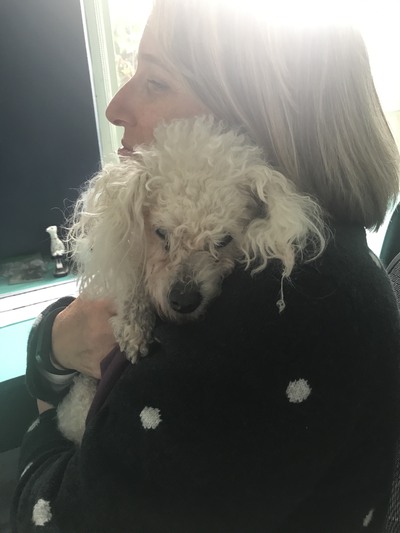 Apricot is an elderly poodle gal who needs a loving place to call home. This poor girl was found as a stray in San Jose and nobody ever stepped forward to claim her. We aren't sure about Apricot's history, but what do know is this loving girl deserves nothing but the best in her golden years. Come meet Apricot today- she will be beyond grateful to have you as her new best friend!
Apricot is 16 years young and weighs 7 pounds.
Due to her advanced age and multiple medical conditions, she is available for hospice care adoption.
After being diagnosed with a terminal illness, Apricot is living life to the fullest in our Hospice Program, under which one of our special hospice families has provided her with a loving home and the very best possible end-of-life care. Please wish Apricot well!

Would you like to support the dogs in Muttville's Hospice Program through a donation? Click here to donate items, services or funds.