Achilles
Cattledog Mix
Male
Medium (20-50 lbs)
Status: Available from another organization
Cattledog Mix
Male
Medium (20-50 lbs)
Status: Available from another organization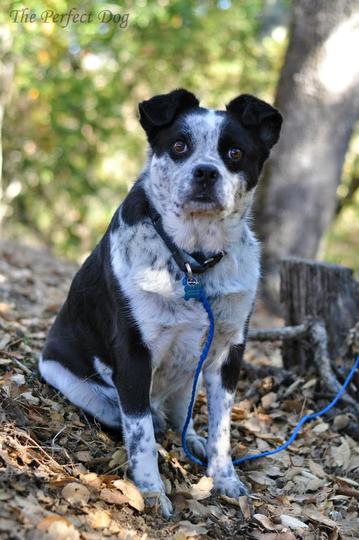 Achilles is an 9yo cattledog mix who came into the shelter as an owner-surrender in early 2015. He has the gentle, kind soul of a medium-sized dog who has unfortunately been through many homes recently through no fault of his own. Because of this, Achilles is a little slow to warm up to new people but is interested and does bond with you after just a few days. He will reward you with a little happy dance and some "stump-waggin'" whenever he sees you! All this guy really needs is a comfy corner spot in a stable quiet home environment again! Achilles is fully housebroken, crate-trained, treat motivated, good on leash, tolerant of other dogs, and a quiet companion. He just wants to be near his people again so would be happiest in a home with a full-time caretaker. Achilles is being fostered with a number of large dogs and a 14yo child. He can get a bit overwhelmed by a lot of noisy living so would blossom best in a home with a retired couple to dote on him again.
Please contact Diana at (510) 333-4420 or theperfectdogrescue@gmail.com or fill out the adoption application: http://www.theperfectdog.org/TPDadoptapp.doc
As of 11/8/2017 Achilles is still looking for his forever home! We cannot believe he has not been adopted yet!
This is a courtesy listing from another rescue organization. If you are interested in adopting Achilles and want to learn more about him, please contact Diana @ 510-333-4420 or theperfectdogrescue@gmail.com.
Posted on 07.25.16