Ace & Krypto
Cattle dog and shpeherd mixes
Male/male
Large (50-90 lbs)
Status: Adopted
Cattle dog and shpeherd mixes
Male/male
Large (50-90 lbs)
Status: Adopted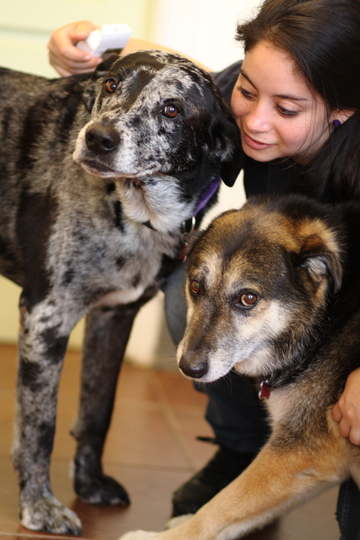 These two gorgeous boys ended up at the animal shelter when their guardian passed away!
Ace & Krypto are incredible, happy, friendly and loving.
They love each other, other dogs and humans, big and small.
About 7-8 years young, active and healthy.
These 2 boys are perfect with great manners and wonderful energy, ready for a walk or a snooze or watching a movie with their family.
We are looking for a home for them together.
They are 55-60 pounds, every ounce of love to give!
We're delighted to report that Ace & Krypto are currently in a loving and caring home. Thanks to all the wonderful friends of Muttville who helped to make this happen.