Sarah 2
Aussie mix | Female | Medium (20-50 lbs)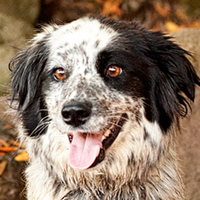 Meet our newest girl, Sarah.
She is a real sweetheart! If you want an active senior girl that can go on nice walks and runs with you, she's your gal. Sarah likes other dogs and is very smart too. She's loving, soft and beautiful.
Sarah is about 7 years old and weighs about 45 pounds!