Kittie
Female | Medium (20-50 lbs)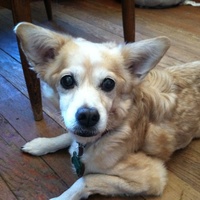 Beautiful Kittie arrived at Muttville in the worst shape. She was full of cancer and emaciated.
Kittie was on her last leg, so Muttville did best by her and helped her over the rainbow bridge.
Kittie's last day was full of love, snuggles, the great outdoors and lots of kisses.
Kittie will be missed and we are …